February 2022
OPINION | UA – UE : une autre agriculture est possible
Jeune Afrique
February 2022
OPINION | Can Africa and the EU join forces to boost sustainable farming?
Reuters
September 2021
L'agroécologie s'invite au sommet de l'ONU sur la sécurité alimentaire
Les Echos
April 2021
OPINION | The world needs a food movement based on agroecology and equity
MONGABAY
December 2020
OPINION | Governments must lead the charge in agroecology
Devex
September 2020
OPINION | For sustainable agriculture in West Africa, let's leave our echo chambers
African Arguments
September 2020
L'Afrique, pionnier mondial de l'agroécologie
CommodAfrica
September 2020
West Africa's path to resilience and SDGs through agroecology
KENYA BROADCASTING CORPORATION (kbc)
August 2020
US Groups Invest Billions in Industrial Ag in Africa. Experts Say It's not Ending Hunger or Helping Farmers
Civil Eats
July 2020
REGARDEZ | Agriculture en Afrique : des donateurs intéressés ?
France 24
July 2020
OPINION | Need for a radical shift in Africa's agricultural funding models
THE STAR (KENYA)
June 2020
Agroecology Strengthens Farmers' Resilience But Highly Underfunded in Africa
INTER PRESS SERVICE (IPS)
June 2020
LISTEN | Why sustainable farming is losing out in Africa
Deutsche Welle
June 2020
Fondation Gates : les investissements dans la recherche agricole en Afrique critiqués
Le Monde
June 2020
Industrial agriculture receiving bulk of Africa's agricultural development funding
THE STANDARD (KENYA)
March 2020
Op-ed by IPES-Food's Olivier De Schutter and Olivia Yambi
FOOD TANK
February 2020
"We must cultivate our own garden" – Alliance for Agroecology in West Africa gathers in Dakar, ushers in new chapter for agroecology in region
IPES-FOOD REPORTS FROM SENEGAL
July 2019
Last call for a food systems revolution
UNEP Newsletter
January 2019
"Des Bauern wichtigstes Gut" – "Wenn es so wäre!"
Die Zeit | Debate between Olivier De Schutter and Helmut Schramm
December 2018
Gutes und hochwertiges Essen für alle
Wiener Zeitung | Olivier De Schutter & Thomas Waitz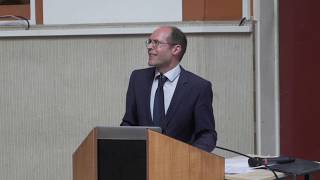 October 2018
Une Europe agroécologique est-elle possible?
IDDRI | Olivier De Schutter
October 2018
Agroecología tiene proyectos viables en Latinoamérica y España, según estudio
EFE | La Vanguardia
September 2018
The Chemical-Free Food Movement Turning Dusty Land Into Fertile Paradise
HuffPost | John Vidal
May 2018
As CAP Reform Enters Familiar Cycles, a Common Food Policy Offers a Plan B for the EU
ARC2020 | Olivier De Schutter
May 2018
Rebooting food: Finding new ways to feed the future
Reuters | Thin Lei Win
May 2018
Campaigners fear Latin America is rolling back on eco-farming promises
Reuters
October 2017
Agroécologie, agriculture et aide internationale féministe
Huffington Post | Nadia Ponce Morales & Mélissa Cabana
October 2017
Hidden cost of feeding grain to farm animals to hit $1.32tn a year
The Guardian | Bibi van der Zee
August 2017
Agroecology as a means to transforming food systems for health, nutrition and equity in a climate changing world
Barilla Centre for Food & Nutrition
July 2017
PODCAST | Episode 231 "Global Food Policy"
'What doesn't kill you' | Olivier De Schutter
February 2017
Time to put a Common Food Policy on the menu
Politico | Olivier De Schutter & Carlo Petrini
January 2017
PODCAST | Episode 210 'The Promise of Agroecology'
'What doesn't kill you' | Molly Anderson
January 2017
Modern agriculture cultivates climate change – we must nurture biodiversity
The Guardian | Olivier De Schutter & Emile Frison
January 2017
The Increasingly Shaky Foundations of Industrial Agriculture
Food & Farming Discussion Lab
October 2016
To Diversify Agriculture, We Must Diversify the Questions We Ask
Common Dreams | Emile Frison
July 2016
Current agricultural practices stand in the way of sustainability: It's past time to diversify
Thrive | Emile Frison & Fabrice DeClerk
September 2015
Agroecology is Working – But We Need Examples to Inspire Others
Food Tank | Olivier De Schutter & Steve Gliessman