October 2020
EU net-zero aim 'in tatters' as lawmakers fail to shift farm rules, critics charge
REUTERS
March 2019
Steun die dikmakende suikerbiet niet
NRC | Olivier De Schutter, Emile Frison, Joost De Jong
March 2019
A Set Menu for Europe? Building a Food Policy that Brings Everybody to the Same Table
Food Tank | Alexandra Popescu
February 2019
Fixing food systems in 80 steps: time for a Common Food Policy for the EU
EPHA | Nicholas Jacobs
February 2019
La revolución alimentaria que necesita Europa
El Pais | Gonzalo Fanjul
February 2019
Immoral food conventions: Time to cut food giants' toxic power
Irish Examiner
February 2019
Hundreds of EU stakeholders call for a 'common food policy'
Euractiv | Claire Stam
February 2019
"Il n'est pas cohérent de prétendre vouloir soutenir la relocalisation de l'alimentation, et de s'entêter à conclure des accords de libre-échange"
La Libre | GILLES TOUSSAINT
February 2019
Una Politica alimentare comune per la riforma agricola dell'Europa
Il Sole 24 Ore | Elena Comelli
February 2019
Proponen poner fin a la "antigua PAC" para crear una Política Alimentaria Común en la Unión Europea
AGROINFORMACION
February 2019
A 'Common Food Policy' Offers a Guide to a More Sustainable Food System in Europe. Could It Be a Model for the U.S.?
Civil Eats | LELA NARGI
February 2019
Studio esperti Ue: politica agricola diventi alimentare
ANSA
February 2019
Nouveau plaidoyer en faveur d'une politique alimentaire commune pour l'UE
Agence Europe
February 2019
Overarching EU food policy presented to Brussels: 'The first movers shall be rewarded by consumers'
Food Navigator | Flora Southey
February 2019
Irish Families Need Better Access to Healthy Food, Says World Expert
The Irish Times | Catherine Cleary
February 2019
IPES Food Launch a Common Food Policy
ARC2020
February 2019
'Geef onze velden geen meststoffen, maar kennis'
De Standaard
February 2019
Expertos exigen a la UE una política alimentaria común sin contradicciones
EFE | La Vanguardia
February 2019
Vers une politique alimentaire commune?
Euractiv | Claire Stam
February 2019
Fini la malbouffe et l'agriculture polluante: 84 propositions pour une politique alimentaire commune
La Libre | Isabelle Lemaire
January 2019
L'Union européenne reste dans une approche low cost de l'alimentaire
L'Echo | Interview Olivier De Schutter
December 2018
Gutes und hochwertiges Essen für alle
Wiener Zeitung | Olivier De Schutter & Thomas Waitz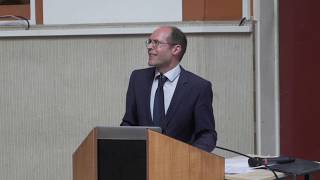 October 2018
Une Europe agroécologique est-elle possible?
IDDRI | Olivier De Schutter
May 2018
As CAP Reform Enters Familiar Cycles, a Common Food Policy Offers a Plan B for the EU
ARC2020 | Olivier De Schutter
September 2017
A Food Policy for Europe
European Green Journal | Olivier De Schutter